ICL has transformed how businesses control cash.
"What do the challenges of managing cash look like from the retailer's point of view?" At ICL, we've asked ourselves that question from the very beginning, using it to help guide us in developing the industry's leading integrated cash solution.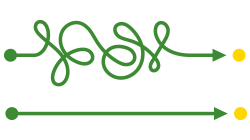 Simplicity
At ICL, everything we do is done with simplicity in mind. From our cash capture technology and how easy it is for store teams to use to our online portal with streamlined reporting and change orders, we've made "simple-done-well" part of our DNA. This mindset even guides how we set up our contracts, taking an all-inclusive approach to business that removes costly fees and confusing surcharges.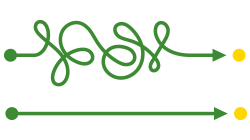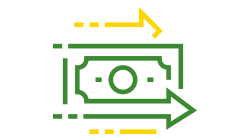 Speed
Right now. That's how fast we buy your cash when it enters your ICL safe. We purchase it, pay for it, and give you the quickest access to your money that our industry has to offer. And, instead of dealing with provisional credit and being responsible for your cash until it clears the bank, you get paid right away. There's no better or faster solution in our industry – we are your shortest distance to cash.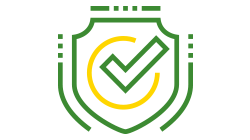 Trust
Dealing with cash in a business can come with challenges… It needs to be managed, secured, transported, and deposited with no issues along the way. At ICL, our cash capture technology insulates customers from all these cash-related issues and problems, bringing confidence to store managers, owners, and franchisers across the country. Best of all, we do what we say for our clients, backing up our talk with a level of service that builds trust over time.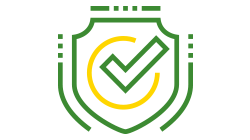 Customer-Centric
Everything we do, from our cash capture solution and industry-leading software to the level of service we provide, begins and ends with our customers in mind. We look at everything from their point of view and ask the tough questions. How can we make the retail manager's life easier? How can we provide more data and value at the franchise level? Above all else, what can we do to simplify how they're handling their cash?

Invested
At ICL, we view our relationship with customers as an investment into their business. We make this a reality by providing all of our safes to customers at no cost, removing the need for a capital investment. This is just one example of our desire to be a true partner and invest alongside you in the success of your business.
"Integrated Cash Logistics consistent service delivery has enabled our store managers to focus on what's really important to us – providing great training to our employees and outstanding customer service to our customers. Because their process is so simple and straightforward, it takes the burden off our store managers. Instead of stepping away to count cash and run to the bank for change and deposits, they can stay in our store and be there for our customers and our employees."
– Lokesh Shivanna, GAWFCO Enterprises