Solutions designed to bring simplicity, efficiency, and security to controlling your cash.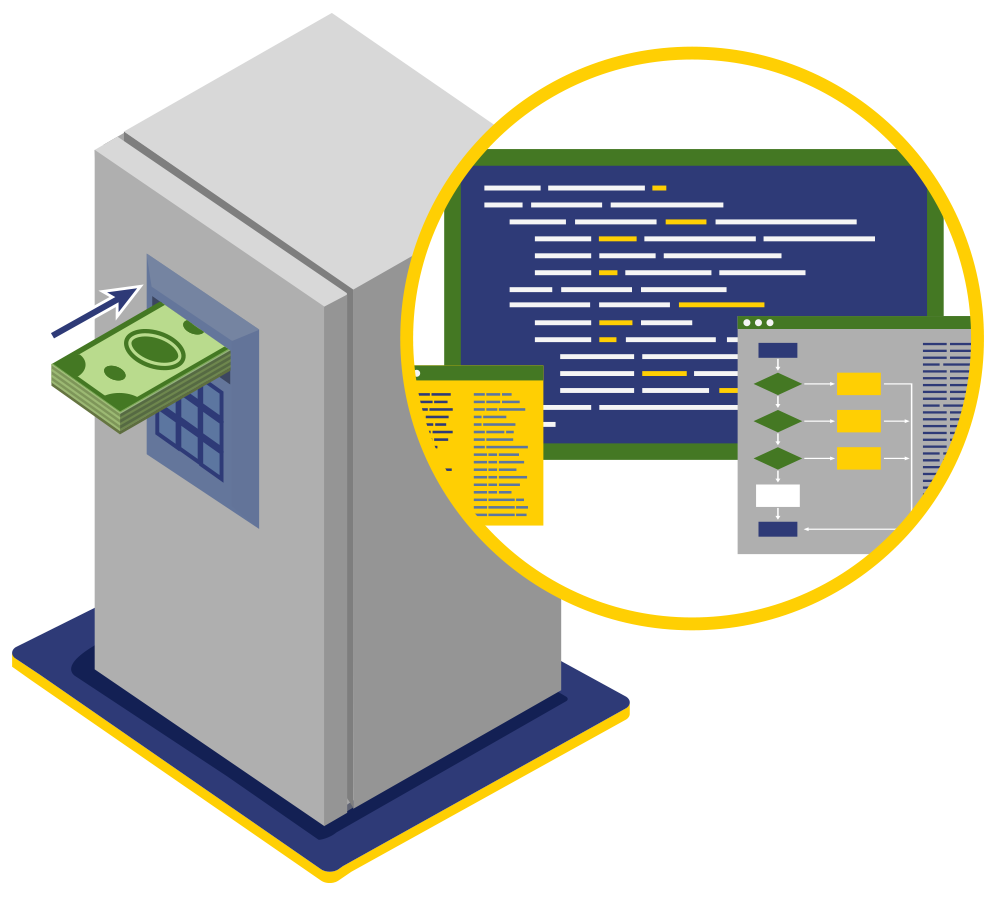 With ICL's CashSimple™ solutions, we make controlling your cash easy, using complex proprietary software and technology to simplify the processes you do every day.
Customizable CashSimple™ features can help you by:
Providing auto reorders and refills

Securing till and excess change storage

All CashSimple™ Solutions Include:
We buy cash from retailers and wire it to their bank the next day.
No surcharges. No added fees. Ever.
Bank with who you want, how you want

Easy, no-hassle agreements

Configurable portal
An alternative to provisional credit

Real-time reporting

Eliminate reconcilement issues

Shortest initial term in the industry

Industry-leading bill validation technology

Unique Features
Till Storage

Excess Coin and Currency Storage

Entry and Door Open Tracking

Remote Access Control

Unique Features
Never run out of change

Provides auto reorders and refills

Updates and alerts on change capacity

Change funds are always in balance
"The simplicity of the ICL solution has made them a significantly easier partner to work with. As we've navigated outside challenges throughout our agreement, they are a trusted partner who will take swift action to keep everything working."
– Colley Organizations, McDonald's Owner/Operator