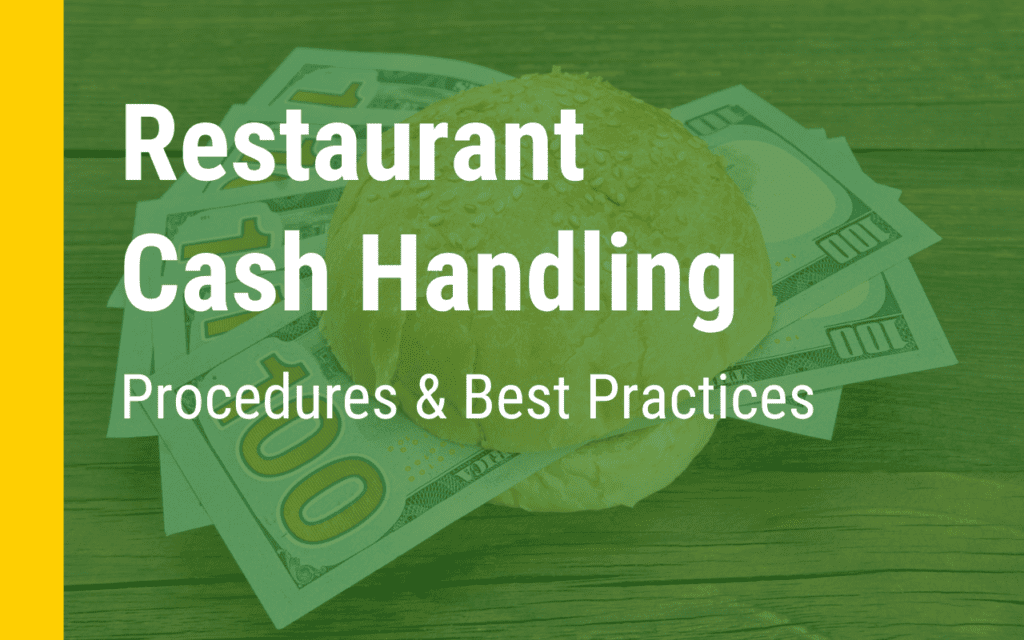 Poor cash handling by restaurant staff and managers can lead to considerable losses, so restaurants' cash handling procedures should focus on creating accountability and checks and balances to reduce risk and maximize profits.
Common Challenges for Cash Handling in Restaurants
Despite the prevalence of technology in our lives, cash remains a standard payment method for a meal out, whether it's at a casual dining or quick-serve restaurant (QSR). However, as with any currency, cash often comes with a high liability; restaurants deal with unique challenges regarding cash policy and procedures.
Casual Dining Challenges:
Many servers handling cash
Unpredictable surges in customer traffic
Short-staffed or staff that are over-worked
Quick-Serve-Restaurant Challenges:
Theft and burglary concerns
High turn-over rate of staff
Weekend and holiday surges
---
Learn how to shorten your distance to cash with Integrated Cash Logistics CashSimple™ solution.
4 Essential Cash Handling Procedures for Restaurants
Restaurant staff handles cash regularly, including managers, servers, and bussers. To ensure a restaurant's success and profitability, owners and other above-level leaders (ASLs) should establish cashier processes, handling cash guidelines, and cash drawer operations. You can minimize loss and maximize cash flow with the correct cash handling procedures and policies.
Cash Drawer Procedures
Keeping a small amount of money in your restaurant cash drawer can help reduce the risk of loss or theft. Consider having a designated manager monitoring the cash drawers and witnessing each employee count their cash at the end of their shift. Depending on the size of the restaurant, you may have multiple cash drawers at any given time. At some restaurants, staff may share a cash drawer, but you should avoid this when possible to reduce the possibility of discrepancies and internal theft.
Coordinating Cash Drops
You don't want to wait until a cash drawer fills up to do a cash drop – and you won't want to close a cash register during a busy period. So pay attention to your restaurant's busyness patterns, and schedule cash drops during slow times.
How often you do cash drops may vary depending on how many customers you get each day of the week and how many of them pay in cash. Keep track of all those numbers to schedule cash drops accordingly. There should be one trusted manager in charge of cash drops.
Integrated Cash Logistics keeps your cash secure, so you can focus on running your restaurant.
Making Deposits
Typically at restaurants, each waitperson must keep track of the cash they collect throughout their shift. This money is counted with a manager before being deposited into a secure place like a drop safe. Then, the restaurant manager deposits the cash into the bank.
Alternatively, deposits can be taken to the bank by a designated manager. Make sure to vary the time you leave to make bank deposits – and the container in which you carry the cash – to reduce the chance of being robbed while transporting the money. Since hauling cash deposits to a busy bank has many drawbacks, the best solution is to eliminate this task altogether with a fully managed on-site cash capture service.
Discrepancies and Reconciliation
Even with the most trustworthy employees, discrepancies happen when handling cash. No one is perfect, and unclear cash handling procedures can leave room for error. Create a clear plan of what to do when discrepancies happen. Communicate the process of reconciliation clearly to all restaurant employees.
Use deposit slips or smart safe web portals or reports to verify no discrepancies. Conduct recounts as needed. Additionally, CCTV security cameras to monitor cash registers, cash drawers, and safes at all times can help address discrepancies and reconcile them. Make sure managers and employees count money on camera as well.
Regular safes only keep cash secure. Find out how Integrated Cash Logistics CashSimple™ solution does more to manage your money.
Cash Management Best Practices for Restaurants
Utilizing cash handling procedures and best practices can transform your restaurant, especially if you run a cash driven restaurant. However, restaurant best practices for cash management are not universal. Define your cash handling policy for restaurant employees and have a system for teaching the policy and procedures to new staff. This section can guide you in the creation of those documented systems.
Define Your Restaurant's Cash Handling Policies
Effective restaurant cash management requires being detailed and diligent. Write out every detail of the cash handling procedures your restaurant staff should follow. Also, include information about which managers are in charge of which cash handling steps.
Cashier Policy and Procedures: Many restaurants have a cash register shared by waitpersons and other staff, such as bartenders. Write out and display cash register procedures clearly, so there is consistency in how the register is used. Alternatively, some restaurants will have a designated cashier who is the only person in charge of the cash register. This option may increase accuracy and security if you can find a trustworthy cashier.
Cash Out Sheet: Keeping records of your cash flow will help with discrepancies. A restaurant's daily cash-out sheet may include credit card receipts, pay-outs, coupons, etc. Each server or cashier that handles money should complete a cash-out sheet with a designated manager at the end of each shift. Staff should pass these documents on to the restaurant's bookkeeper.
Cash Inventory: You should have a clear policy for the restaurant's minimum and maximum amounts of cash at any given time, including petty cash. These amounts may differ depending on the size and security of the restaurant and whether it's casual dining or QSR. Cash inventory also helps in planning when there is a need to order more cash, so that you know what increments are needed, including coins.
Integrated Cash Logistics real-time reporting and cash-capture technology keeps you with customers instead of the back of house.
Create Clear Roles
There should be a limited number of managers and staff handling cash. The more times cash changes hands, the more risk there is for money getting lost or stolen. To prevent this, choose 1-2 trusted managers to manage cash registers, drawers, and drop safes daily. These people should be in charge of counting cash regularly and reconciling any discrepancies. They should also train new staff on the restaurant's cash handling policy since they will be most familiar with it.
Consider an All-in-One Cash Management Solution
It takes a lot of time and effort to set up and manage your cash handling policy/procedures. Restaurant owners and managers may find that the process takes too much time away from other responsibilities, even after honing these cash management systems.
If this is the case for your restaurant, investing in an all-in-one, cash management solution may be worth it. These solutions often use smart safes to count and securely store your cash automatically. Cash handling services can take the burden of cash management off of the restaurant owner, managers, and staff by putting it into the hands of experts.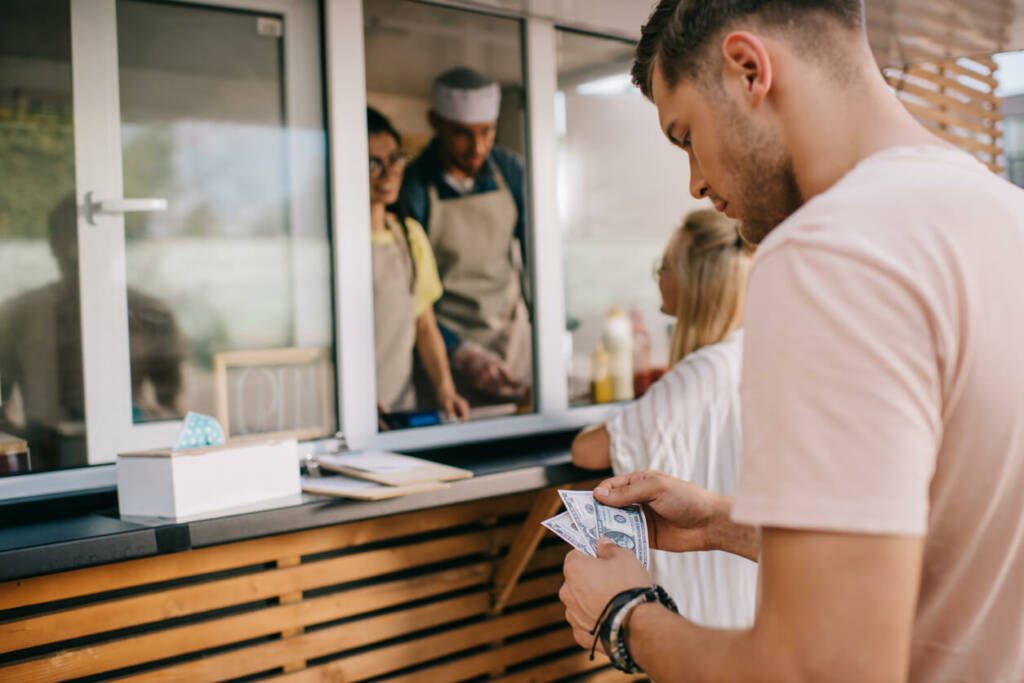 Simplify Restaurant Cash Management with Integrated Cash Logistics
Using traditional cash management methods for your restaurant can cause problems. Sending employees to do cash drops increases the risk of theft or money loss. It also takes employees away from the store for long periods, which could negatively impact the customer experience if you are short-staffed. If you choose armored pick-ups instead, you may have to deal with the hassle of missed pick-ups, which interrupts your restaurant's normal operations.
Integrated Cash Logistics offers an innovative solution to these restaurant cash management headaches. Our all-in-one, fully-managed cash management service handles everything for you to focus on other aspects of restaurant operations. Cash automatically enters your account, and you can order coins with a button – no more cash drops and armored truck schedules.
Streamline your cash management with Integrated Cash Logistics to see the difference it makes for your restaurant.