Is cash a major pain point for your business? If you operate a retail or restaurant business, you've likely dealt with the complexities of cash handling: cash counts, cash logs, bank deposits, cash over short, and more.
The risks of poor cash management can be detrimental to your business. Learn the importance of setting up cash handling policies, and outline some of the most common fees associated with cash handling services. Discover the benefits of an all-in-one cash handling service, and what to look for when shopping to make healthy financial decisions for your business.
For any business, strategic and effective business cash management is the key to business growth.
What Is a Cash Handling Service?
Cash is essential to physical storefronts, but managing your cash day in and day out can quickly become a hassle and take you away from serving your customers.
Cash handling companies aim to reduce the stress and risk that comes with managing cash flow for your business. Large chain retail stores often use money transport companies, but retail stores of all shapes and sizes benefit from money-handling services.
Retail cash management services should include everything from secure cash processing and change orders to real-time monitoring and reporting. However, not all cash-handling services provide a one-stop shop for all of your business cash flow needs.
A money transport company may provide cash transport and deposit, but may not give you the same tools and insights that a full-service company like Integrated Cash Logistics does.
Cash Handling Service Responsibilities
As a business owner or store manager, cash-handling responsibilities can be cumbersome and stressful. Ultimately, it all comes down to having the right amount of cash on hand while also having insights to the financial health of the business. Cash management services should cover all aspects of cash flow. This includes cash collection and processing, movement, reconciling, communication, control, security, and credit.
Your cash handling service should assume the high risk of cash control for any business, even before picking up the cash from your store. Simplifying your cash handling procedures with a comprehensive cash handling service eliminates stress and risk, keeping your employees focused on serving your customers.
Cash Management
Cash management services should include more than just handling the flow of cash. With an automated cash management system, you not only get the peace of mind that comes with a cash handling service, but you also get accurate forecasting, advising, and regular monitoring to really optimize cash flow for your business.
With Integrated Cash Logistics, improving your organization's cash flow and security is a breeze. Our cash capture technology and state-of-the-art software give you easy access to various tools including a customizable online portal, cash capture technology with provisional credit, and a single point of contact backed by 24/7 phone support.
Coin Exchange and Ordering
While money transport companies can deliver and exchange cash and coins, it is usually your bank that actually fulfills those orders. Armored carriers serve as a secure transport method to and from your location. Are you in a time crunch and need the coin by the end of the day?
Depending on your provider, same-day delivery may not be an option or it may involve hefty fees to expedite. At ICL, we've streamlined the change order process with our proprietary change exchange and online portal to manage change orders. We've even taken it a step further by making those orders easily accessible with CashSimple™ Select.
Cash in Transit
Getting your store's physical currency processed involves a period when your cash is in transit to your bank account. Anytime cash is in transit poses a risk to your business assets.
Is your store manager running to the bank daily to make a deposit? This puts your employee and cash at risk of theft. Maybe you work with a money transit company to remove some of the safety and risk concerns with bank runs.
With traditional cash transit companies, your cash-in-transit time can be lengthy and inconsistent. When will the facility receive the cash and how quickly will they count it? Can you rely on adding the funds to your bank account in a timely manner? These factors are important to consider when determining how to manage cash transit and cash flow for your business.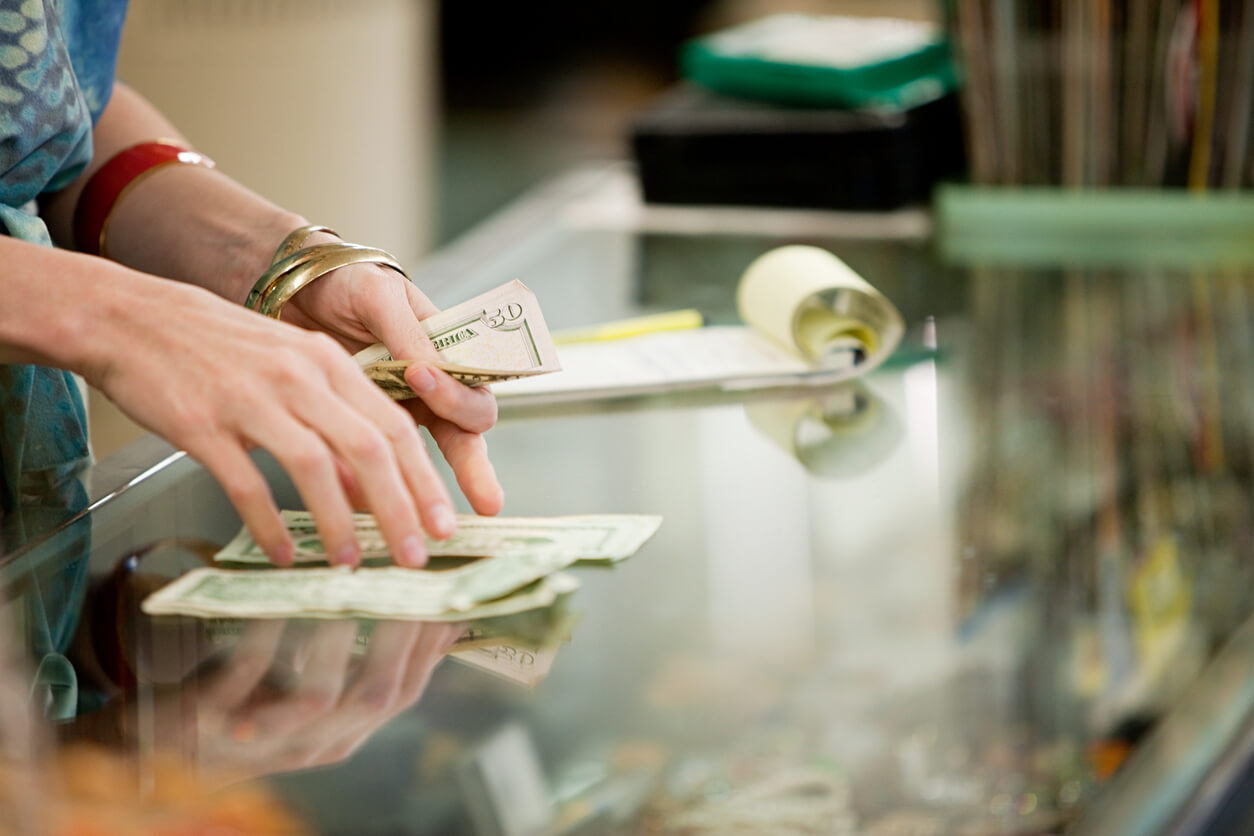 Schedule a demo with ICL and learn how to shorten your distance to cash.
Your Business Responsibilities
There are countless duties behind the scenes that if not handled timely can impact the customer experience. If you own multiple businesses, streamlining those processes can have an exponential impact on the efficiency of your businesses and employees. This becomes even more relevant if you have businesses across state lines.
Let's take a deeper look at the most crucial responsibilities of a business owner when it comes to cash flow and handling.
Managing Banking Relationships
According to the Consumer Financial Protection Bureau, fees related to overdrafts and non-sufficient funds make up nearly $15.5 billion in bank revenue. Establishing a good relationship with your bank and understanding associated fees can have a big impact on the financial health of your business.
In addition to overdraft and non-sufficient funds fees, look out for monthly maintenance fees, paper statement fees, dormancy fees, and even account closure fees. One of the best ways to avoid paying banking fees is to have a close eye on your business's finances. This can become difficult if you have multiple store locations, but an all-in-one cash handling service and reporting software like ICL's CashSimple™ solution can set you up for success.
Developing Internal Cash Handling Best Practices
Every retail business needs a comprehensive cash handling policy. Without one, your store may be at risk of theft, mismanagement of cash or insufficient funds, and even employees making up policies of their own. When cash handling policies are clear and complete, you mitigate these risks and give employees confidence to follow the guidelines. Some items to consider include:
Which employees can handle cash?
How often are deposits done?
Who is responsible for the bank deposits and change orders?
How does the store handle higher denomination bank notes?
What is the minimum amount of cash and coin in each cash drawer?
Accounting and Reconciliation
When it comes to accounting and reconciliation for your business, it is extremely important to get it right the first time. Knowing where your money is going is essential to running a profitable business.
Common pain points include tracking down receipts, float money, late or missing payments, confusion between departments, human error, and lack of training. More stores just add to the confusion and open you up to more room for error. Having a comprehensive software system gives you a clearer picture of the ins and outs of your business finances.
Managing Cash Transport Relationships
Getting your business to a place of cash optimization almost certainly will require some kind of cash transport service. The bottom line is that manually transporting cash involves huge risk to your assets and employees, not to mention the high labor costs of making bank runs on a frequent basis.
Think about the benefits and costs of cash transportation services. Does the company service all of your locations, even those that are in more rural areas? How do the fees compare to a more comprehensive cash-handling service? When will they deposit my cash into my bank account, and will they work directly with my preferred bank?
Cash transport services alone aren't always the best option.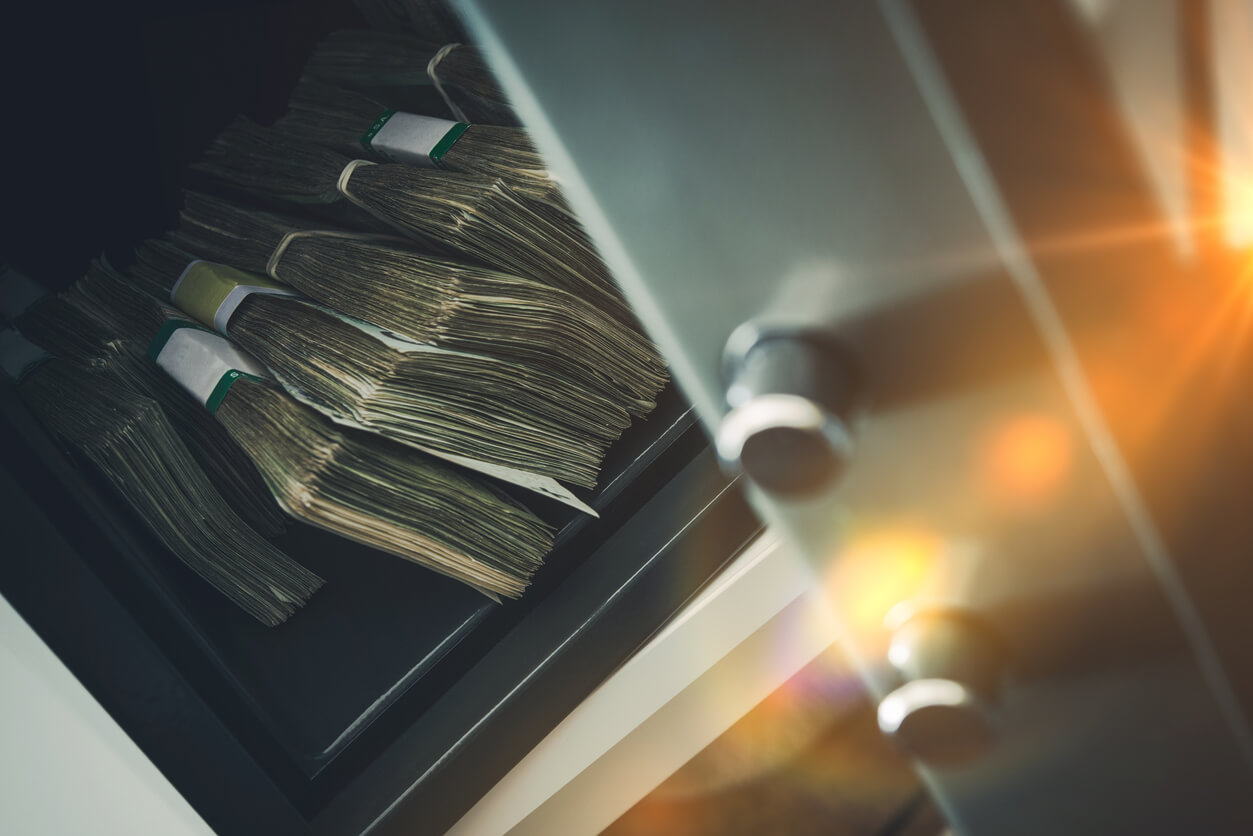 Take your cash management to the next level with Integrated Cash Logistics.
Hidden Fees of Cash Handling Services
When considering cash-handling services for your business, be sure to read the fine print! Many companies have service fees and other hidden fees that you may not even be aware of until it's too late. These include fees associated with transportation, banking, installation and maintenance, and insurance premiums. At Integrated Cash Logistics, we believe in a simple, straightforward pricing structure so you can focus on running your business.
Banking Fees
Some cash handling services require you to work with their preferred bank or impose banking fees on every deposit, which adds up in the long term. This becomes even more complex if you have multiple locations. If you've been operating your business and have a good relationship with your bank, why go through the hassle of switching? Pick a cash-handling service like ICL that allows you the flexibility of using your preferred bank with no added fees.
Transportation Fees
Not all cash-handling services treat transportation and related fees the same. Many services will have a fuel charge or mileage fee for each money transfer. If you have multiple locations spread out geographically and are using the same cash-handling service, those fees quickly add up. Stay aware of added fees that some companies charge if they require extra time on the premises.
If you don't use a cash-in-transit service, consider the labor costs and opportunity costs of sending your manager out on daily bank runs. If they have to drive to the bank, are you reimbursing them for gas and mileage?
Insurance Premiums
Transporting any amount of cash can be a big risk and liability for your business and your employees. If you are handling cash transport internally, how are you ensuring the deposit itself? What if something were to go wrong with the cash, or worse, your employee?
Cash transport companies usually assume risk on the deposit once it's been picked up, but what about when it's still in your store? Consider businesses like Integrated Cash Logistics' who use cash capture technology and provisional credit to avert these risks. With this type of service, as soon as cash is deposited into the safe, the business assumes the risk and the funds already on the way to your bank account.
Installation Fees
When opening your account with a cash handling service, look into any start-up or installation fees that may be hidden in the contract. Are there any one-time admin fees or other initial fees they require you to pay?
If so, they likely compound with the number of store locations you have, especially if across multiple states. If they are setting up a physical device or machine in your store, what costs will you be responsible for? Materials, shipping, and installation fees are all common.
Maintenance Fees
To understand upfront how maintenance and related fees will be billed, consider cash-handling services that install safes or other physical equipment in your store. Do they offer regular visits and tune-ups to ensure the product is working as expected? If not and something breaks, who is liable?
Consider who is responsible for shipping fees when equipment can't be fixed on site, or if additional costs are applied to have access for multiple people. Be mindful of companies charging maintenance fees on top of monthly costs per store or person rather than a full-coverage flat rate.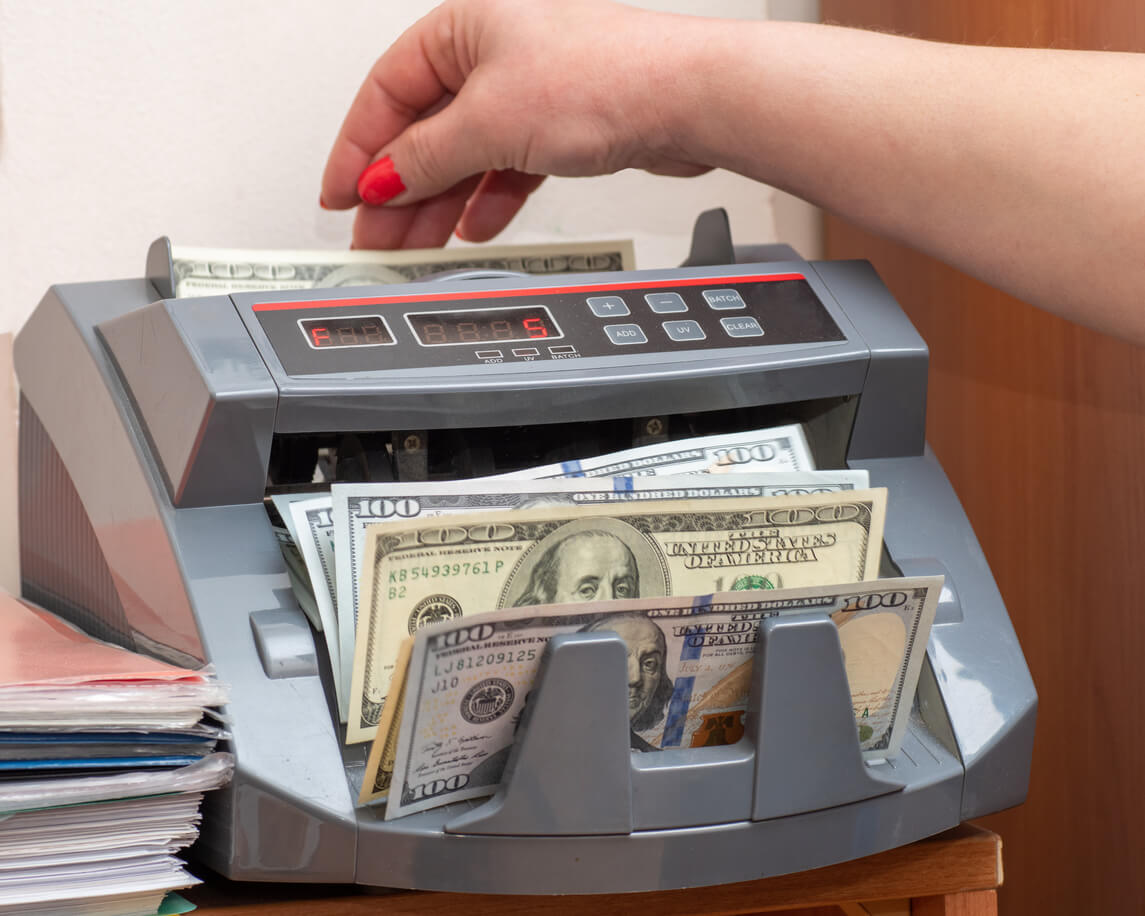 Follow us and stay up to date on the latest insights for cash handling.
Holiday Charges
Retail settings like grocery stores, gas stations, or retail clothing and gift stores are likely to run into issues over the holidays. Does your cash handling service offer transport on busy business holidays like Black Friday or the Fourth of July? If they do, there's often a surcharge for holidays and an delays in getting money to your bank account.
What if you forgot to put in a coin order and your cash transport company is closed for the holiday weekend? Running out of change on a busy day can be a headache for employees and customers alike. Some companies have ways to work around these problems like Integrated Cash Logistics provisional credit, and CashSimple™ Select where change is in the safe ready when you need it.
Employee Costs and Other Business Expenses
You may be aware of the retail labor shortage and the importance of having and keeping the right employees. Counting drawers accurately, managing cash deposits all while juggling other store responsibilities and customers places unnecessary strain on your employees.
The last thing you want is for good employees to leave due to clunky and stressful processes, especially considering the huge costs with finding, hiring, and training replacements. In addition, payroll is one of the largest expenses a business will incur. How much is your business spending every week on labor alone for cash management?
CashSimple™ Covers All Your Needs With One Daily Flat Rate
Now that you have a good understanding of cash handling services, you can see how a simple, streamlined all-in-one service can really make a difference in your business.
At Integrated Cash Logistics, we not only provide cash capture technology, provisional credit, and cash in transit for a simple, daily flat rate but you also receive real-time reporting through our configurable online portal. Stop piecing together your cash handling services and switch to an all-in-one solution today with a free demo today!
Read for yourself what sets ICL apart from the competition and why our customers are happy they made the switch!