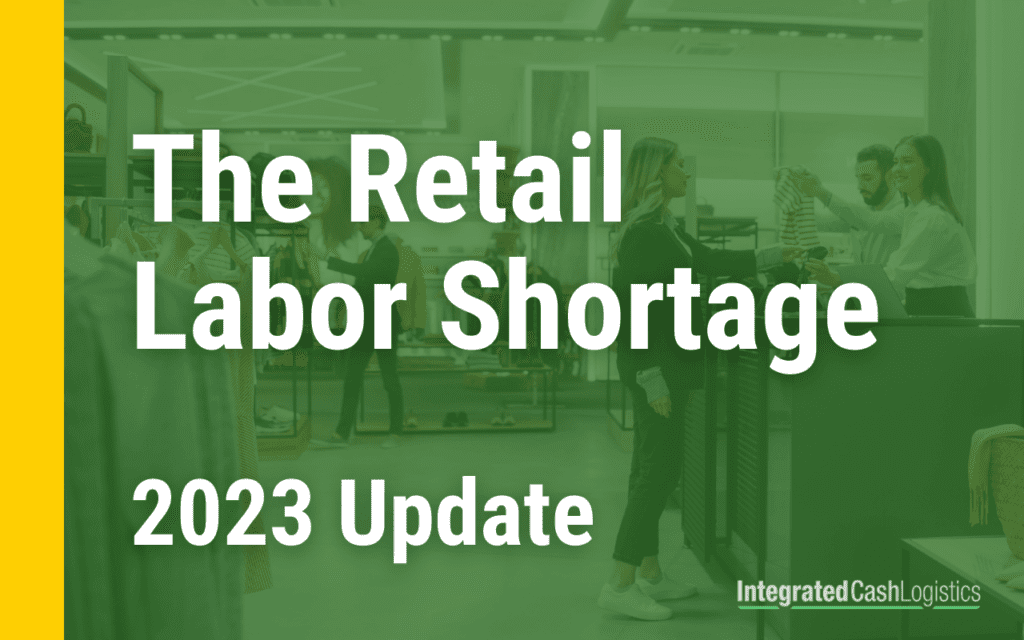 The pandemic created many disruptions to daily life, including how the retail industry functions. While retail had to once hire extra workers to help with the influx of business, there is now a retail labor shortage that doesn't seem to want to go away.
While there are many more industries with labor shortages other than just retail, the worker shortage has hit this industry the hardest. As retail is one of the biggest industries in the country, this isn't exactly surprising. However, it still leaves businesses and managers short-staffed, over-stressed, and unsure of how to bridge the gap.
This retail labor crisis creates new hurdles for the retail industry to overcome as well, and many companies have had to rethink their entire business model as a result. The staffing shortage in America doesn't seem to be going away anytime soon, but how can businesses help combat this? This article will delve into all you need to know about the retail labor shortage in 2023.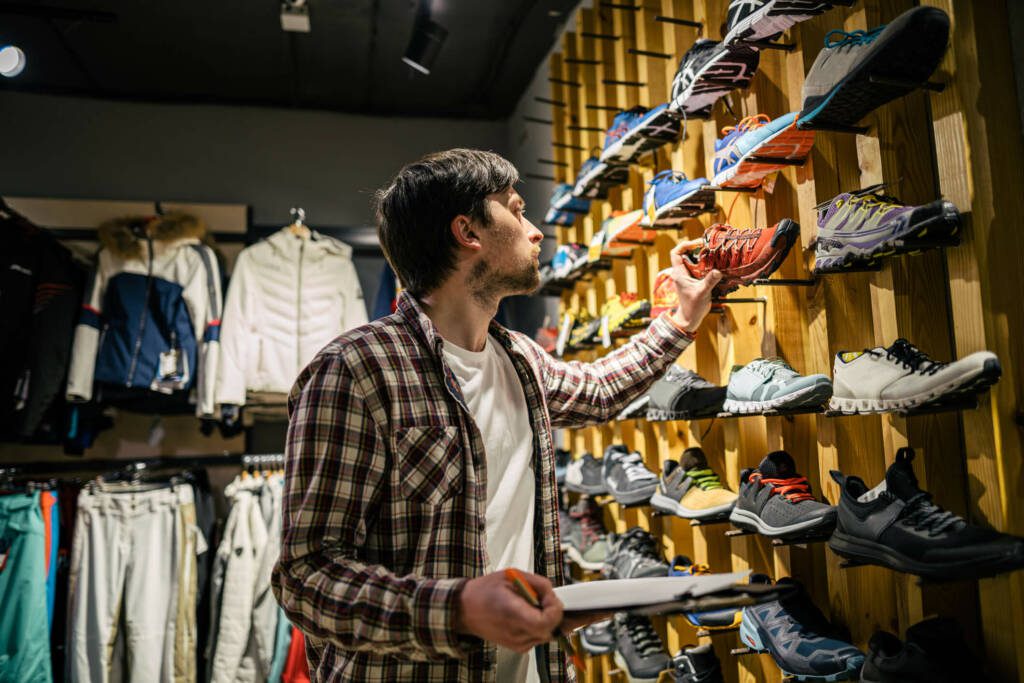 Find ways to improve and optimize your retail business operations.

How the Retail Labor Shortage Has Unfolded So Far 
The national worker shortage, specifically in the retail industry, has created issues that many businesses are currently unequipped to deal with. At the height of the Covid-19 pandemic, retail workers were being traded in for more warehouse staff, as many physical locations simply didn't have customers coming in to shop.
However, now that storefronts are seeing more and more customers come in, businesses are short on retail staff to help them. This retail labor shortage shows no signs of slowing, either. Many companies are struggling to find and retain the amount of staff needed to fill their job vacancies. This has also led many businesses to change their business model and even lay off their white-collar staff.
This lack of workers may continue to drastically affect how businesses operate. Read on to learn all you need to know about The Great People Shortage and how to help your business overcome it.
Retail Labor Shortage Statistics
In the retail industry, there are currently 5.5 million more job openings than there are workers to fill them. The retail labor market shortage saw its most drastic cut in November of 2021, which is when almost 700,000 people resigned from their retail positions, according to the U.S. Bureau of Labor Statistics.
Those vacancies only continued to rise and now, almost a year and a half later, there are two open positions for every unemployed worker. Some other statistics that show how the labor shortage continues to affect the retail industry include:
Is the Retail Labor Shortage Here to Stay?
The shortage of workers in America doesn't seem like it will be improving anytime soon. Part of this is due to inflation. As the prices of consumer goods continue to increase, the low wages that many retail positions offer don't allow workers to make a living wage.
In 2022 alone, the price of consumer goods increased by almost 10%. Even though many people want and need jobs, they often look to freelance, remote, or higher-paying positions before they consider retail.
Another reason for this employee shortage is that many workers state that retail companies don't put enough effort into improving the workplace.This can lead retail workers to feel as if they are not appreciated in an already dwindling industry, leading to retail workers quitting their positions. Unless retail companies change how they do business, the effects of the labor shortage are not going to go away anytime soon.
How the Retail Labor Shortage Impacts Businesses
The retail worker shortage not only affects businesses in the long run, but also disrupts the day-to-day operations of workers, managers, and customers alike. Managers had plenty of responsibilities before this talent shortage, but they are now stretched even more thinly. This can lead to burnout, higher stress levels, and greater even security risks.
However, while the shortage of workers doesn't seem to be going away anytime soon, there are other ways managers can reduce stress and improve daily operations. One such option is utilizing ICL's smart safes. ICL's cash capture technology can help with labor shortages, security risks, and even cash handling procedures.
Before ICL can help your business, it's important to know the specifics of how the retail labor shortage affects businesses. That way, you can know the specific areas your business may need help with.
Greater Security Risks
Labor shortages mean that managers often have to put a lot more on their plate to make sure tasks get done. This, however, can lead to increased security risks. If managers have to leave the store to go to the bank or get necessary supplies, this can leave workers and employees left alone for extended periods of time. Since the retail industry already has a work shortage, this leaves your employees stretched thin, potentially increasing theft from customers as well.
ICL's cash capture technology can help reduce theft or mishandling of cash due to its safety features and single point of contact.
Risks to Profits
With fewer employees around the store, this also means that they can't help customers find what they need or answer any questions they may have. Many customers may leave confused, annoyed, or upset that they weren't able to find anyone to help. This directly and negatively affects the business' profits.
Higher Employee Burnout
The national shortage of staff creates high burnout for the employees that are still in the retail industry. They not only have to do the initial job they were hired for but also take on many more tasks to help compensate for the lack of workers. Over time, this burnout often leaves many retail workers to find new jobs that aren't as stressful or low-paying.
Driving Factors of the Retail Labor Shortage
There are many causes of the labor shortage, some of which even contribute to an overall labor shift for retail workers. Some of the most prominent reasons for the retail labor shortage include:
Compensation
Working Conditions
Benefits and Incentives
Schedule Conflicts
Burnout
While there are even more factors to consider when it comes to the national retail job shortage, these issues are the most pressing for many businesses and workers alike.
Compensation
The average hourly wage for retail workers is $15 an hour. Even working full-time, this wage is unsustainable due to inflation and high rent prices, especially for workers who are trying to support their families. And considering the average age for retail workers is 40 years old, many of them do have families and children to support. The inflation increase also puts a greater strain on the wallets of employees as they don't see wage growth that matches this rise.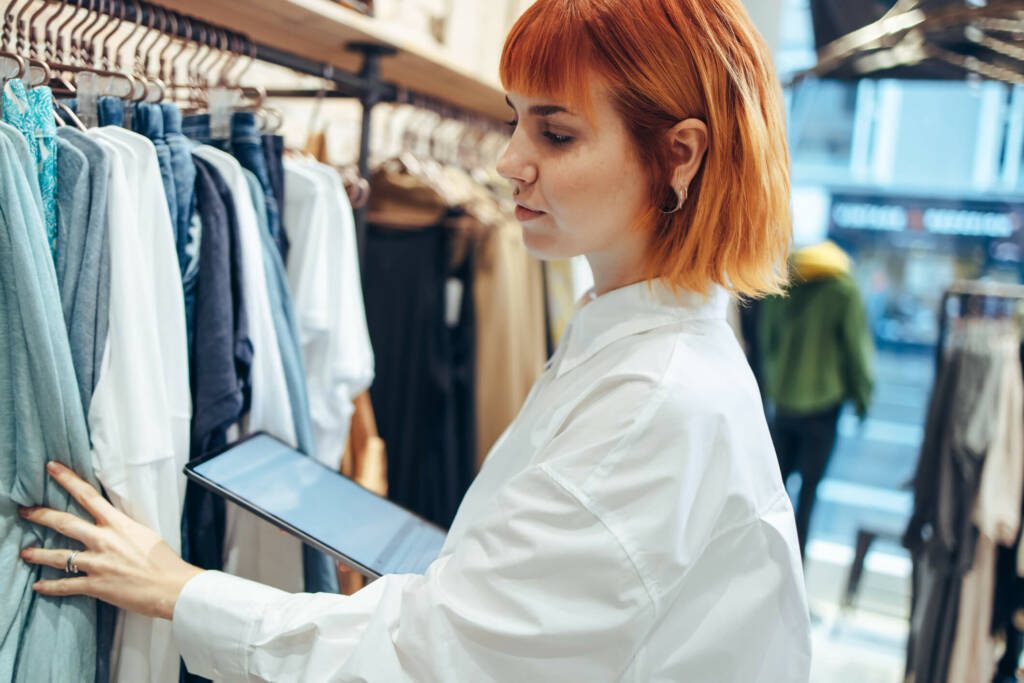 Integrated Cash Logistics real-time reporting and cash-capture technology keeps you with customers instead of in backrooms.
Working Conditions
Now that businesses have fewer workers, the employees that are left have to take on even more responsibility. This can lead to greater stress, the increased emotional labor of dealing with customers, and working longer hours to make up the difference. This quickly leads many retail workers to look for other positions instead.
Benefits and Incentives
It's often more expensive to hire full-time employees, as this means businesses have to offer competitive benefits. This has led many companies to only retain part-time help. This then leads workers without benefits such as healthcare, paid time off, or 401k options. Without these, individuals look elsewhere for jobs before considering the retail industry.
Schedule Conflicts
Unstable scheduling is another driving factor of the retail labor shortage. Retail positions often don't offer consistent scheduling, which can increase scheduling conflicts and stress for workers, especially if someone is a parent or caregiver. However, a study conducted by Gap, the clothing company, found that stable scheduling increased worker productivity and sales within just eight months.
Burnout
These factors combined often lead many retail workers to experience intense burnout, which is a state of physical, mental, and emotional exhaustion. In a world where so many of us are still recovering from the burnout and instability that the pandemic created, people don't want to experience the same feelings at work. This means that retail workers have been leaving the industry in search of better-paying and lower-stress jobs.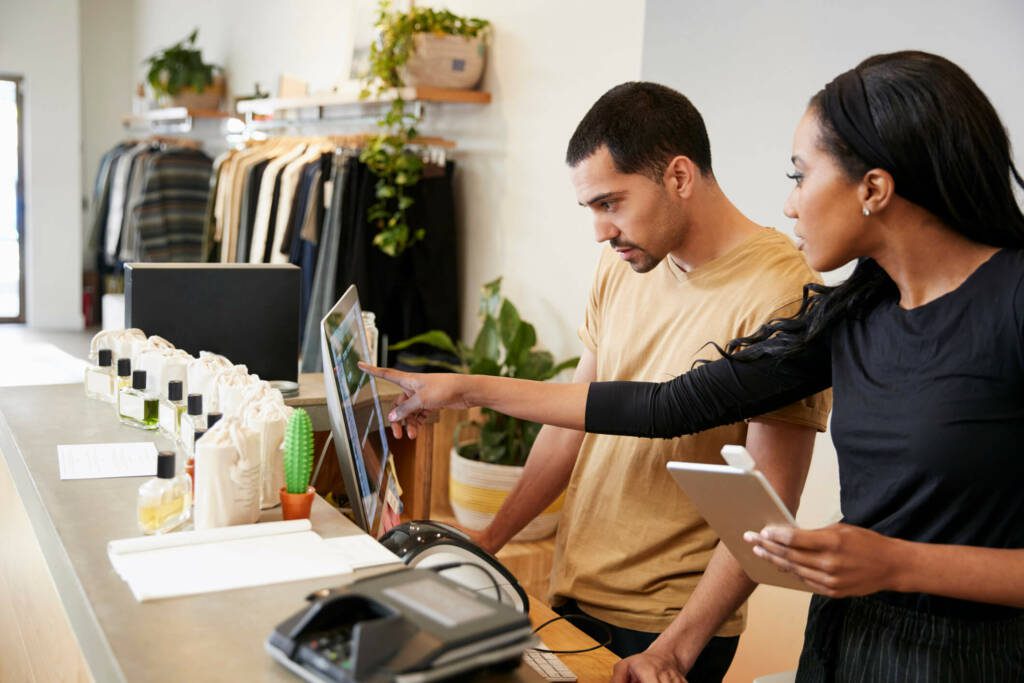 Schedule a demo with ICL to shorten your distance to cash today.
Ways to Counter The Retail Labor Shortage
While the industry is still figuring out how to combat the labor shortage, there are a few things that businesses can do to entice individuals to work for them. Over time – and if enough businesses implement developments like these – the retail labor shortage may start to change for the better.
Increase Pay
One of the most effective ways that retailers can attract workers is by increasing pay. Higher pay leads to more motivated employees, which also leads to increased sales and productivity. Also, higher pay often leads to less stress for employees, as they don't have to worry as much about making ends meet. This, in turn, lessens overall burnout as well.
Expand Benefits
When you are looking to expand benefits, find out what workers care about and then work that into your benefits package. Benefits such as extra PTO, sick leave, and childcare help can make all the difference when attracting retail employees to work for your business.
Be Transparent
Being open and honest with your employees shows them that you care not just about their work, but about them as a person. No one likes being left in the dark about change, so offering them space to ask questions and hear what they have to say can help overall worker happiness and value.
While the most prevalent ways to counter the labor shortage were explored above, a few other ways to help include:
Offer training and education
Improve communication on all levels
Increase flexibility for staff
Offer incentives
Get creative with recruitment efforts
Look into technology changes to increase productivity
Optimize Your Cash Handling and Get Back to Focusing on Customers with Integrated Cash Logistics 
While the retail labor shortage may still affect businesses for a long time, your business doesn't have to deal with the same struggles. Implementing ICL's cash capture technology can decrease your overall stress while helping increase productivity and safety for you and your employees.
Our innovative software offers a solution to many issues with labor shortages while streamlining your cash handling and money management. Your cash will be safe and secure, meaning you can spend more time interacting with customers and employees. Get in touch with us today to see how much ICL can help you and your business thrive.